Follow and Rate this project on the official forums!
http://www.assettocorsa.net/forum/index.php?threads/vauxhall-mk3-cavalier-touring-car.23028
Hi guys! ..
This month I'm leaving you a few days… everyone deserves some vacations I guess! … So, probably around Apr, 10, i'll be away for something like two weeks, and meanwile i'll not be able to update the blog or bring new mods.
Since I had decided to travel a little bit, for the past few days and nights I've been working on something really special for me, and I belive everyone will enjoy the final product: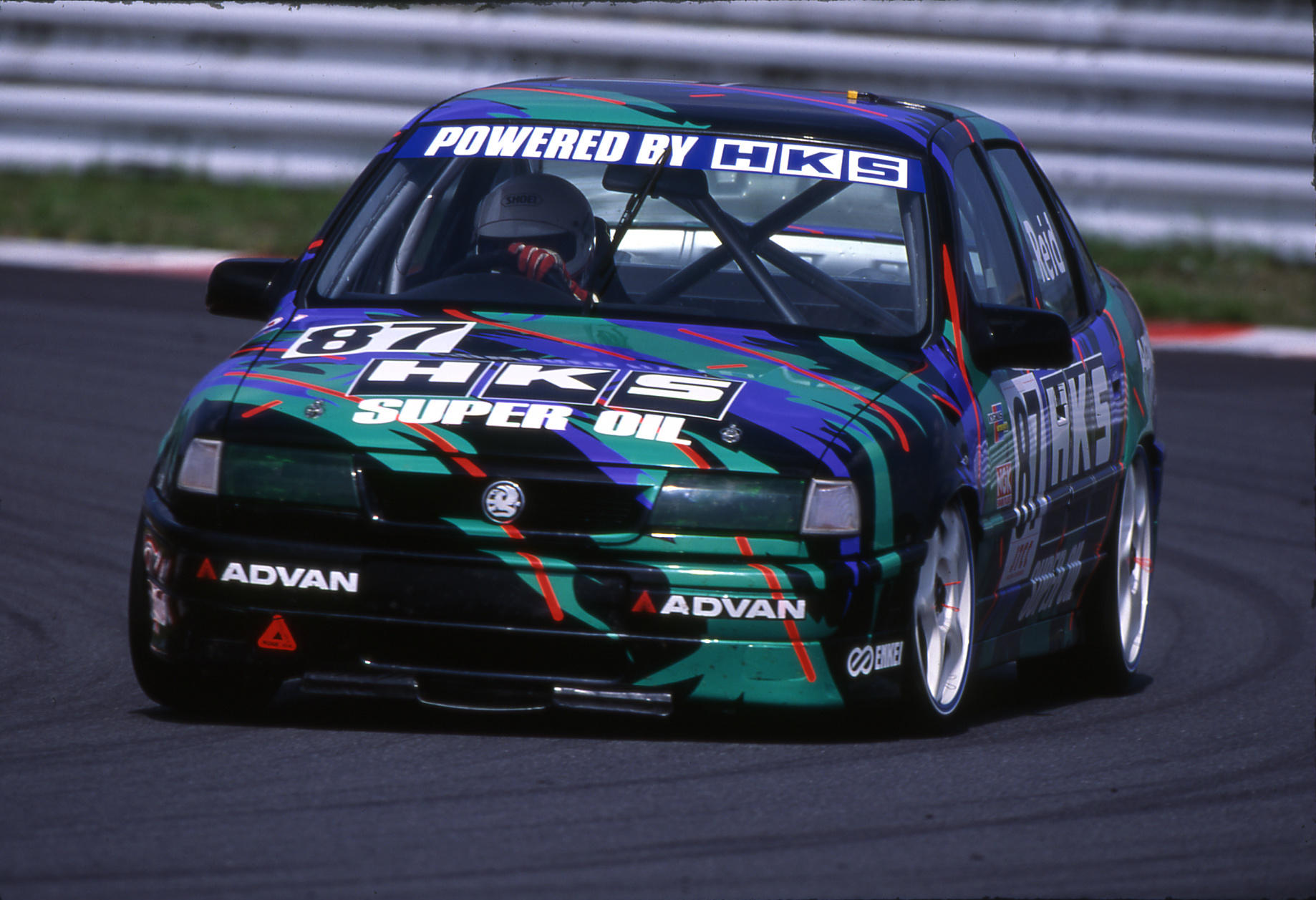 As you probably could notice by my model Ascona C (Chevrolet Monza), I am a great GM fan. Not because GM cars are tremendle, but just because I live in a country that we can't afford to have import cars or sports cars, because they are way too expensive to buy and to run, and there are many taxes that we pay when trying to import some cool and cheap sports car from Asia (for exemple) that make it even expensive and almost impossible to buy.
Because of this, people around here has a great passion for old and simple cars from the 90's. I have already many models from that age, because there are great cars for a nice price tag, and you get a lot for your money when know how to choose the right car that is in great running condition.
My actual vehicle is an 95′ Chevrolet Vectra A, that was build in Brazil from 1993 to 1996 by a process we call "CKD" > All the parts ware imported from Europe and the car was assembled here, in São Paulo.
I always liked saloon cars, and this model wasn't exception. In 2012 I found one in excelent conditions for a great price, fully equiped and running smothly, I took it without thinking twice – My previous car was a Opel Corsa 1999! .. Didn't had a chance against the old Vectra haha.
So, because all of this…… some time ago I was thinking about make it on 3Ds Max, and bring a little from the history of this model to Assetto Corsa, starting from the top of the sports line: The Vectra 4×4 Turbo. Here are some specs from this model, that shares a lot with the Opel Calibra:
204hp @ 5600rpm (Redline at 6800rpm)
28,6mkgf @ 2400rpm
4cc, 16v, C20LET engine
Turbo KKK16
6 Speed manual transmission
4 Well Drive
1350kg
0-100 kph: 6,9 s
0-200 kph: 31 s
Max Speed: 244 kph
… Not bad for a car produced from 1992 to 1996 in Europe! (Not bad at all!)
The Touring Version was equiped with the C20XE engine (NA) and a 5 speed Sequential X-Trac gearbox, and its worldwide knwoed for being one of the most successfull touring cars back in the day.
Well, enought of chating.. let me show you the progress with this model:
First day modeleing, on Saturday, 04:
After some detailing and a few more parts:
And with all the basic parts needed for the Turbo version already in place:
This is the actual stage of the project, and the progress was amazing for the past 3 days… I can't wait too see how this will fits on the game.
Hope you like it, thank you guys… see you soon!
😉